Screen Crack Fix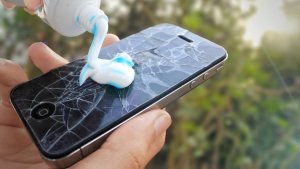 Enter the complete details of the tip you want to share.
Get rid of smaller cracks on your screen simply buy rubbing toothpaste on them then cleaning it off! Grab a cloth and some toothpaste, clean your phone gently, then apply the paste to your screen and rub it in in circles for a good minute. clean up the excess paste and be amazed.
---
This tip is relevant to:
Smartphone
|
All Android
Android Phones
| . If this tip is related to a smart device, then it could be applicable to other similar devices and mobile OS as well.
Telecom Tips
|
Cell Phone Service Reviews
|
Telecom Service Reviews
If you would have used this tip please enter your comments using the comments button below. You can also
Share a Telecom related Tip or Trick
that you know.
User comments
There are no user comments for this listing.