2 amazing android app you should use
2 amazing android app you should use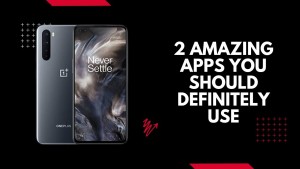 Enter the title for the tutorial
2 amazing android app you should use
Enter the detailed description of the tutorial
In this video, we will see 2 amazing apps you should definitely use flashlight by whistle, and super status bar app. Please note the mobile device used in this video is OnePlus Nord with android version 12. You can use these features on any android device just download the app from the play store and use them as shown in the video. flashlight by whistle app is very useful if the mobile is lost you can just whistle and find your phone and super status bar which can enhance your status bar like gesture controls and many more.
Enter the relevant keywords for the tutorial.
Provide the complete url of the video starting with http.
User reviews
There are no user reviews for this listing.