6 Tricks and Tips of Google Chrome in web
6 Tricks and Tips of Google Chrome in web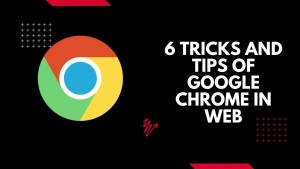 Enter the title for the tutorial
6 Tricks and Tips of Google Chrome in web
Enter the detailed description of the tutorial
In this video, we will see 6 Tricks and Tips for Google Chrome on the web. You require a pc for this to work, if you do not have a video player installed on your pc you can drag your video file into the browser and the browser will act as a video player, the second is an image viewer same as video if you do not have image viewer on your pc you can drag the file to the chrome and view the image, and many more tips just follow the video to know more.
Enter the relevant keywords for the tutorial.
Provide the complete url of the video starting with http.
User reviews
There are no user reviews for this listing.