All the New Instagram Features & Updates ?
All the New Instagram Features & Updates ?
New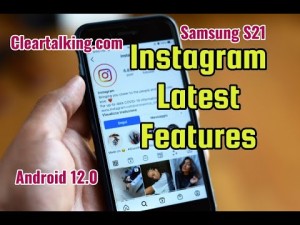 Enter the title for the tutorial
All the New Instagram Features & Updates ?
Enter the detailed description of the tutorial
Instagram has been testing the "Notes" feature in DMs in some countries. They are slowly rolling it out to more countries now (like Japan and Europe).


Content creators, social media managers, students (and anyone who wants to enjoy life without seeing notifications), this one is for you, Set "Quiet Mode" in your Instagram Settings. It Means You won't get Instagram notifications anymore. Your Profile Activity Status will change to "In Quiet Mode" (so people know that you won't be able to reply). Instagram will automatically send an auto-reply when someone DMs you


"Quiet Mode" is currently available in these countries: US, United Kingdom, Ireland, Canada, Australia, and New Zealand. If testing goes well, Instagram will roll it out to more countries.


Tell the Instagram Algorithm exactly what you don't want to see. This way, your Explore, Reels and Search Pages will be more accurate. Firstly, hold your finger on the post you don't want to see


And then Tap on "Not interested "


Enter the relevant keywords for the tutorial.
Provide the complete url of the video starting with http.
User reviews
Accuracy of Information
5.0
You can already hide DMs and comments that contains certain words. Now, you can also hide posts that contain certain words in their caption and / or hashtags. You might have noticed some posts from people you don't follow sometimes show up in your Home Feed. These are "Recommended Posts".