Andaman and Nicobar Islands
Andaman and Nicobar Islands
TM
Tannistha Mukherjee
Updated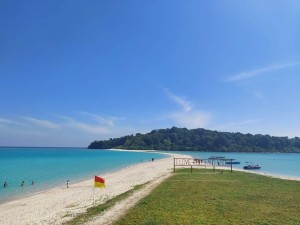 Explain more about the photos or videos like location, time and the specific camera settings you would have used to take these photos. Also, if you would have used any accessories or a smartphone app to take the media you are sharing, you can mention them here.
The Andaman and Nicobar Islands are a group of islands located in the Bay of Bengal, to the east of mainland India. The archipelago is made up of over 500 islands, with the Andaman Islands to the north and the Nicobar Islands to the south. The islands are known for their beautiful beaches, lush rainforests, and diverse wildlife, including elephants, crocodiles, and a wide variety of birds. The islands are also home to several indigenous tribes, including the Great Andamanese and the Nicobarese, who have lived on the islands for thousands of years. The islands were first settled by the British in the late 18th century and were used as a penal colony for Indian independence activists. Today, the Andaman and Nicobar Islands are a popular tourist destination, known for their natural beauty, water sports, and adventure activities.
Enter the keywords that are relevant to the photos or videos that you will upload with this post.
User reviews
There are no user reviews for this listing.