Araku Valley
TM
Tannistha Mukherjee
Updated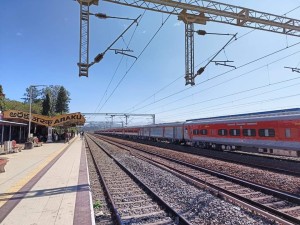 Explain more about the photos or videos like location, time and the specific camera settings you would have used to take these photos. Also, if you would have used any accessories or a smartphone app to take the media you are sharing, you can mention them here.
Araku Valley is a scenic hill station located in the Eastern Ghats of Andhra Pradesh, India. It is situated at an altitude of 1,300 meters above sea level and is known for its natural beauty, coffee plantations, and tribal culture. The valley is surrounded by mountains and forests, and it is home to several indigenous tribes such as the Khond, Gadaba, and Koya.



Araku Valley is famous for its coffee plantations, and the coffee produced here is known for its unique flavor and aroma. The valley is also home to several waterfalls, such as the Katiki Waterfalls, which are a popular tourist attraction. Other popular attractions in Araku Valley include the Borra Caves, a natural wonder formed by the action of water and limestone over millions of years, and the Tribal Museum, which showcases the art, culture, and lifestyle of the indigenous tribes of the region.



Araku Valley is easily accessible by road and rail, and it is located about 120 kilometers from Visakhapatnam, the nearest major city. The best time to visit Araku Valley is between October and March when the weather is pleasant and the valley is at its most beautiful.
Enter the keywords that are relevant to the photos or videos that you will upload with this post.
User reviews
There are no user reviews for this listing.