Attukad Waterfalls
TM
Tannistha Mukherjee
Updated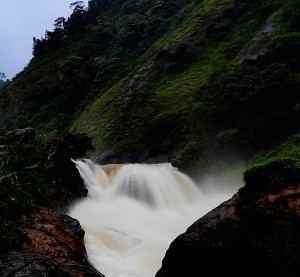 Explain more about the photos or videos like location, time and the specific camera settings you would have used to take these photos. Also, if you would have used any accessories or a smartphone app to take the media you are sharing, you can mention them here.
Attukad Waterfalls is a popular tourist destination located in the state of Kerala, India. The waterfall is situated in between the hill stations of Munnar and Pallivasal, and is surrounded by lush green forests, tea plantations, and misty mountains.

Attukad Waterfalls is known for its scenic beauty and the crystal clear water that cascades down from a height of around 100 feet. The waterfall is a perfect spot for nature lovers, photographers, and adventure enthusiasts. Visitors can indulge in activities like trekking, hiking, and rock climbing, or simply relax and enjoy the stunning views.

The best time to visit Attukad Waterfalls is from June to September, during the monsoon season, when the waterfall is at its full glory. However, it is important to be cautious while visiting during the monsoon season as the rocks and the terrain can be slippery.

Overall, Attukad Waterfalls is a must-visit destination for anyone who wants to experience the natural beauty of Kerala and enjoy some adventure activities amidst the scenic surroundings.
Enter the keywords that are relevant to the photos or videos that you will upload with this post.
User reviews
There are no user reviews for this listing.