Battistero of Pisa
TM
Tannistha Mukherjee
Updated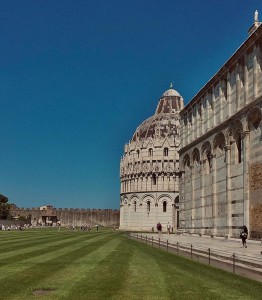 Explain more about the photos or videos like location, time and the specific camera settings you would have used to take these photos. Also, if you would have used any accessories or a smartphone app to take the media you are sharing, you can mention them here.
Battistero of Pisa, located in Piazza die Miracoli, is dedicated to Saint John the Baptist and it's the Largest baptistery in Italy and Worldwide.
The construction was begun in 1153 by Diotisalvi, architect of the Church of the Holy Sepulcher, but was completed after a century due to the interruption of the works by Nicola and Giovanni Pisano: this is why the building displays a characteristic mix of two styles, the Romanesque and the Gothic.
Enter the keywords that are relevant to the photos or videos that you will upload with this post.
User reviews
There are no user reviews for this listing.