Beautiful experience at Daringbadi
Beautiful experience at Daringbadi
TM
Tannistha Mukherjee
Updated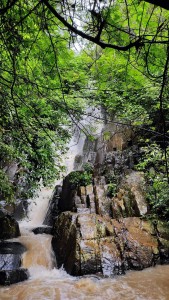 Explain more about the photos or videos like location, time and the specific camera settings you would have used to take these photos. Also, if you would have used any accessories or a smartphone app to take the media you are sharing, you can mention them here.
Daringbadi is a hill station located in the Kandhamal district of Odisha, India. It is situated at an altitude of 3,000 feet above sea level and is known for its cooler climate, especially during the summer months. The hill station is surrounded by lush green forests and is home to a variety of flora and fauna. There are several points of interest in Daringbadi, including the Hadagarh Dam, which is a popular spot for picnics and sightseeing. The Hill View Point and the Coffee Museum are also popular tourist attractions in the area. In addition to its natural beauty, Daringbadi is also known for its indigenous tribal culture and traditions. Visitors to the hill station can experience the local culture by visiting the tribal villages and interacting with the locals.
Enter the keywords that are relevant to the photos or videos that you will upload with this post.
User reviews
There are no user reviews for this listing.