Beautiful experience at Gar Panchkot
Beautiful experience at Gar Panchkot
TM
Tannistha Mukherjee
Updated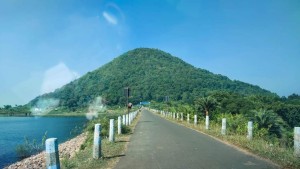 Explain more about the photos or videos like location, time and the specific camera settings you would have used to take these photos. Also, if you would have used any accessories or a smartphone app to take the media you are sharing, you can mention them here.
Gar Panchkot is a hill station located in the state of West Bengal, India. It is situated in the Purulia district, and is known for its scenic beauty and historical significance. The area is surrounded by dense forests and is home to a number of rare and endangered species of flora and fauna. The main attraction of Gar Panchkot is the Panchakot Raj Palace, which was built in the 18th century by the Raja of Panchakot. The palace is now in ruins, but it still offers a glimpse into the rich history of the area. Visitors to Gar Panchkot can also enjoy a variety of outdoor activities such as trekking, hiking, and bird watching.
Enter the keywords that are relevant to the photos or videos that you will upload with this post.
User reviews
There are no user reviews for this listing.