Beautiful experience of Satkosia Tiger reserve sanctuary
Beautiful experience of Satkosia Tiger reserve sanctuary
TM
Tannistha Mukherjee
Updated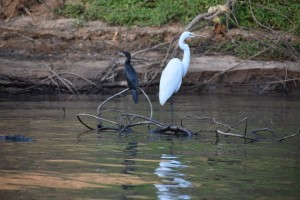 Explain more about the photos or videos like location, time and the specific camera settings you would have used to take these photos. Also, if you would have used any accessories or a smartphone app to take the media you are sharing, you can mention them here.
Satkosia Tiger Reserve is located in the Indian state of Odisha. It is known for its rich biodiversity and is home to a variety of flora and fauna, including the Bengal tiger, Indian elephant, and gharial crocodile. The reserve is situated along the banks of the Mahanadi River and is spread over an area of 988.30 square kilometers. It is a popular spot for wildlife enthusiasts and nature lovers, offering opportunities for wildlife safaris, bird watching, and fishing. The reserve also has a number of eco-tourism facilities, including camping and trekking. The reserve is also a hub for eco-tourism and research activities. The Satkosia Gorge, which is a unique geological feature, is also located within the reserve.
Enter the keywords that are relevant to the photos or videos that you will upload with this post.
User reviews
There are no user reviews for this listing.