Beautiful view of Dalgaon
Beautiful view of Dalgaon
TM
Tannistha Mukherjee
Updated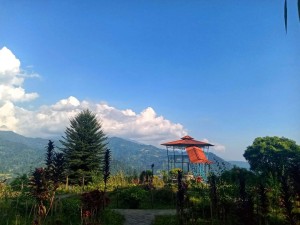 Explain more about the photos or videos like location, time and the specific camera settings you would have used to take these photos. Also, if you would have used any accessories or a smartphone app to take the media you are sharing, you can mention them here.
Dalgaon is a small village located in the Jalpaiguri district of West Bengal, India. It is situated on the banks of the Torsa River, and is known for its rich cultural heritage and natural beauty. The village is surrounded by lush green tea gardens and is home to a variety of wildlife, including elephants, leopards, and many species of birds. The main source of income for the locals is agriculture, with tea being the main crop grown. The village is also known for its traditional handloom industry, where the locals weave beautiful silk and cotton fabrics. Overall, Dalgaon is a peaceful and serene village that offers visitors a glimpse into the traditional way of life in rural West Bengal.
Enter the keywords that are relevant to the photos or videos that you will upload with this post.
User reviews
There are no user reviews for this listing.