Beautiful view of East Sikkim
Beautiful view of East Sikkim
TM
Tannistha Mukherjee
Updated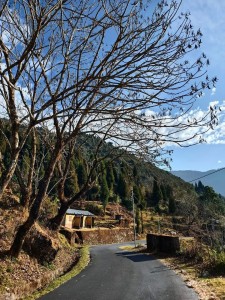 Explain more about the photos or videos like location, time and the specific camera settings you would have used to take these photos. Also, if you would have used any accessories or a smartphone app to take the media you are sharing, you can mention them here.
Lingshi, also known as Lingtham, is a remote mountain village located in the East Sikkim district of the Indian state of Sikkim. The village is situated at an altitude of around 4,500 meters (14,764 feet) above sea level, and is known for its stunning views of the Himalayan mountain range, as well as its traditional way of life. The village is only accessible by foot, and is a popular destination for trekkers and hikers. The trek to Lingshi is considered challenging due to the high altitude and steep terrain, but the views and the culture of the village make it a worthwhile experience. Lingshi is also known for its traditional houses made of stone and mud, and for the hospitality of its residents.
Enter the keywords that are relevant to the photos or videos that you will upload with this post.
User reviews
There are no user reviews for this listing.