Beautiful view of Eravikulam National Park
Beautiful view of Eravikulam National Park
TM
Tannistha Mukherjee
Updated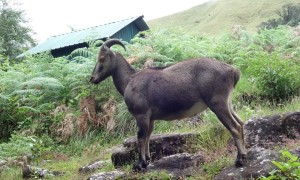 Explain more about the photos or videos like location, time and the specific camera settings you would have used to take these photos. Also, if you would have used any accessories or a smartphone app to take the media you are sharing, you can mention them here.
Eravikulam National Park is a protected area in the western ghats of Kerala state, India. It covers an area of 97 square kilometers and is located in the Devikulam taluk of Idukki district. The park is known for its population of the endangered Nilgiri tahr, as well as its stunning landscapes, which include rolling grasslands, shola forests, and tea plantations. The park also contains several peaks, the highest of which is Anamudi, which stands at an elevation of 2,695 meters and is the highest peak in South India. The park is also home to a wide variety of plant and animal species, including the grizzled giant squirrel and the Indian elephant. The park is open from the month of September to June.
Enter the keywords that are relevant to the photos or videos that you will upload with this post.
User reviews
There are no user reviews for this listing.