Beauty of Nubra Valley
TM
Tannistha Mukherjee
Updated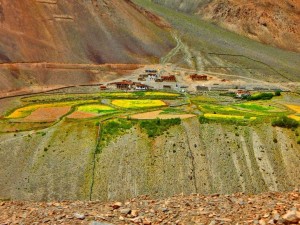 Explain more about the photos or videos like location, time and the specific camera settings you would have used to take these photos. Also, if you would have used any accessories or a smartphone app to take the media you are sharing, you can mention them here.
Nubra Valley is a high altitude cold desert located in the northernmost region of India, in the state of Jammu and Kashmir. It is situated at an altitude of 10,000 feet above sea level, and is known for its unique landscape, which includes sand dunes and double-humped camels. The valley is also home to a number of Buddhist monasteries and shrines, as well as the ancient trade route known as the Silk Road. The main towns in the Nubra Valley are Hunder and Diskit. The valley can be accessed through the Khardung La Pass, which is considered one of the highest motorable roads in the world.
Enter the keywords that are relevant to the photos or videos that you will upload with this post.
User reviews
There are no user reviews for this listing.