Betaab Valley
TM
Tannistha Mukherjee
Updated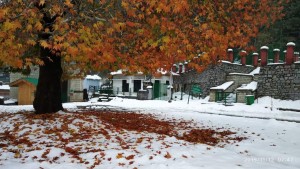 Explain more about the photos or videos like location, time and the specific camera settings you would have used to take these photos. Also, if you would have used any accessories or a smartphone app to take the media you are sharing, you can mention them here.
Betaab Valley is a scenic valley situated in the Indian state of Jammu and Kashmir. It is located in the district of Anantnag and is approximately 7 kilometers away from the town of Pahalgam. The valley is named after a Bollywood movie called Betaab, which was shot extensively in this location in the 1980s.

The valley is surrounded by snow-capped mountains, dense forests, and meandering streams, making it an ideal destination for nature lovers and adventure enthusiasts. Visitors can indulge in activities like trekking, hiking, camping, and picnicking amidst the breathtaking natural beauty of the valley.

One of the main attractions of Betaab Valley is the crystal clear Lidder River, which flows through the valley and offers opportunities for trout fishing. The valley also has several picnic spots, such as the Baisaran and Tulian Lake, where visitors can enjoy a relaxing day amidst the scenic beauty of the valley.

The best time to visit Betaab Valley is during the summer months, from May to September, when the weather is pleasant and the valley is at its greenest. The valley is also accessible during the winter months, but visitors should be prepared for extremely cold temperatures and heavy snowfall.
Enter the keywords that are relevant to the photos or videos that you will upload with this post.
User reviews
There are no user reviews for this listing.