Bhairavnath- The Fierce From Of Lord Shiva
Bhairavnath- The Fierce From Of Lord Shiva
TM
Tannistha Mukherjee
Updated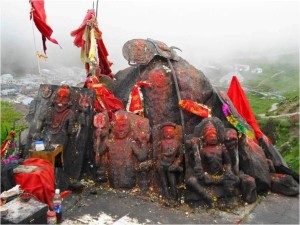 Explain more about the photos or videos like location, time and the specific camera settings you would have used to take these photos. Also, if you would have used any accessories or a smartphone app to take the media you are sharing, you can mention them here.
Atop one of the hills 1 km to the east of the Kedarnath temple, is situated the temple of Bhairavnath – the fierce form of Lord Shiva, associated with destruction and devastation. The place offers magnificent views of the entire Kedarnath Valley. It is believed that Lord Bhairavnath protects the shrine of Kedarnath along with the entire region after the shrine closes for winters.
Enter the keywords that are relevant to the photos or videos that you will upload with this post.
User reviews
There are no user reviews for this listing.