Bidens bipinnata flowering plant
Bidens bipinnata flowering plant
ES
Emmanuel Sagini
Updated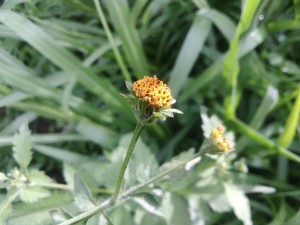 Explain more about the photos or videos like location, time and the specific camera settings you would have used to take these photos. Also, if you would have used any accessories or a smartphone app to take the media you are sharing, you can mention them here.
An annual herb, Bidens bipinnata grows up to 150 cm (60 inches) tall and produces flower heads that are white or yellow with each having disc and ray florets.

The species can be found in fields, woodlands, and disturbed environments like road embankments and unused farmland.
Enter the keywords that are relevant to the photos or videos that you will upload with this post.
User reviews
There are no user reviews for this listing.