Bijanbari Bamboo Resort
TM
Tannistha Mukherjee
Updated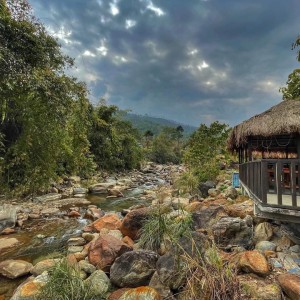 Explain more about the photos or videos like location, time and the specific camera settings you would have used to take these photos. Also, if you would have used any accessories or a smartphone app to take the media you are sharing, you can mention them here.
Bijanbari is a small town located in the Darjeeling district of the Indian state of West Bengal. It is situated at an altitude of about 1,200 meters above sea level and is surrounded by hills and tea gardens. The town is located about 35 kilometers away from the city of Darjeeling and is a popular tourist destination for its scenic beauty, tea gardens, and cultural diversity.

Bijanbari is predominantly inhabited by the Lepcha community, who are the indigenous people of the region. The town is also home to several other communities like the Gorkhas, Bengalis, and Nepalis, among others. The town is known for its rich cultural heritage and has several festivals and events that are celebrated throughout the year.

Some of the popular tourist attractions in Bijanbari include the Singalila National Park, the Tinchuley Village, the Mahananda Wildlife Sanctuary, and the Rangaroon Tea Garden. The town is also known for its scenic beauty and offers breathtaking views of the surrounding hills and valleys.
Enter the keywords that are relevant to the photos or videos that you will upload with this post.
User reviews
There are no user reviews for this listing.