Chinyalisaur
TM
Tannistha Mukherjee
Updated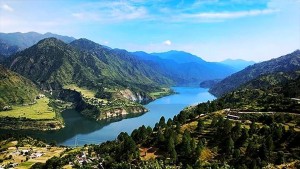 Explain more about the photos or videos like location, time and the specific camera settings you would have used to take these photos. Also, if you would have used any accessories or a smartphone app to take the media you are sharing, you can mention them here.
Chinyalisaur is a town located in the Uttarkashi district of Uttarakhand, India. It's known for its picturesque surroundings and is a popular destination for nature enthusiasts and trekkers.Chinyalisaur is 61 kilometers from New Tehri, Chinyalisaur is a small town surrounded by mountains, on the banks of the river Bhagirathi. It is named after a nearby village called Chinyali. A metal arch bridge 162 metres in length has been constructed to connect about 50 remote villages to the town.
Enter the keywords that are relevant to the photos or videos that you will upload with this post.
User reviews
There are no user reviews for this listing.