Chopta Valley
TM
Tannistha Mukherjee
Updated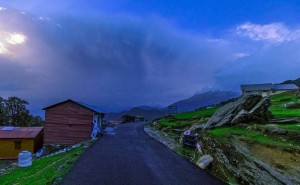 Explain more about the photos or videos like location, time and the specific camera settings you would have used to take these photos. Also, if you would have used any accessories or a smartphone app to take the media you are sharing, you can mention them here.
Chopta Valley is a picturesque region located in the Indian state of Uttarakhand. It is often referred to as the "Mini Switzerland of India" due to its stunning natural beauty. Chopta is known for its lush green meadows, dense forests, and breathtaking views of the Himalayan peaks, including the majestic Nanda Devi. It's a popular destination for trekking and camping, with the trek to Tungnath Temple and Chandrashila Peak being one of the most famous routes in the area. Chopta is also a haven for birdwatchers and nature enthusiasts. If you plan to visit, be prepared for a serene and tranquil experience in the lap of the Himalayas.
Enter the keywords that are relevant to the photos or videos that you will upload with this post.
User reviews
There are no user reviews for this listing.