Cucurbita herbaceous fruit of the gourd family, Cucurbitaceae
Cucurbita herbaceous fruit of the gourd family, Cucurbitaceae
ES
Emmanuel Sagini
Updated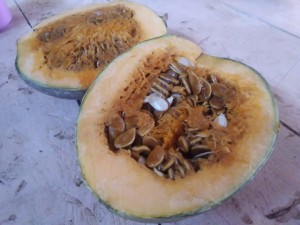 Explain more about the photos or videos like location, time and the specific camera settings you would have used to take these photos. Also, if you would have used any accessories or a smartphone app to take the media you are sharing, you can mention them here.
Cucurbita, which means "gourd" in Latin, is a genus of herbaceous fruits that belong to the Cucurbitaceae family of gourds. It is a native of the Andes and Mesoamerica.

The flesh and seeds of five edible species are raised and eaten. Depending on the species, type, and regional slang, they go by the names squash, pumpkin, or gourd. The genus Lagenaria, which is in the same family and subfamily as the gourd family Cucurbita but in a separate tribe, is home to several varieties of gourds that are endemic to Africa and are also known as bottle-gourds.

The young fruits of these other gourds are consumed similarly to those of the Cucurbita genus, and they are used as cups or as utensils.
Enter the keywords that are relevant to the photos or videos that you will upload with this post.
User reviews
There are no user reviews for this listing.