Dalma Wildlife Sanctuary
TM
Tannistha Mukherjee
Updated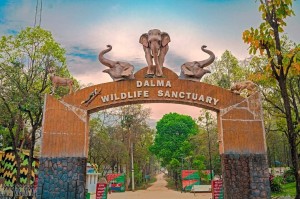 Explain more about the photos or videos like location, time and the specific camera settings you would have used to take these photos. Also, if you would have used any accessories or a smartphone app to take the media you are sharing, you can mention them here.
Dalma Wildlife Sanctuary is a protected area located in the state of Jharkhand, India. It was established in 1976 and covers an area of about 195 square kilometers. The sanctuary is located on the Dalma Hills, which are a part of the Eastern Ghats.

The sanctuary is known for its diverse flora and fauna, including animals such as elephants, tigers, leopards, barking deer, wild boars, and various species of birds. The vegetation in the sanctuary includes mixed deciduous forests, grasslands, and bamboo groves.

The Dalma Wildlife Sanctuary is also home to the famous Shiva temple, which attracts a large number of devotees during the annual Shivaratri festival. In addition, there are several other temples and tourist attractions located in and around the sanctuary, including the Hudru Falls and the Dimna Lake.

The sanctuary offers several opportunities for wildlife viewing and trekking, and there are several designated trails for visitors to explore. Visitors are advised to take precautions while inside the sanctuary and to follow the guidelines provided by the forest department to ensure their safety and the preservation of the sanctuary's natural habitat.
Enter the keywords that are relevant to the photos or videos that you will upload with this post.
User reviews
There are no user reviews for this listing.