Darjeeling
TM
Tannistha Mukherjee
Updated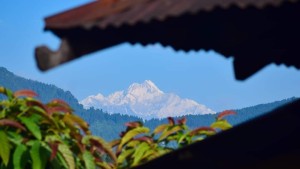 Explain more about the photos or videos like location, time and the specific camera settings you would have used to take these photos. Also, if you would have used any accessories or a smartphone app to take the media you are sharing, you can mention them here.
Darjeeling is a town in the Indian state of West Bengal, located in the foothills of the Himalayas. It is known for its tea industry, with Darjeeling tea being a major export. The town is also a popular tourist destination, known for its picturesque views, colonial architecture, and Buddhist monasteries. The town was a popular hill station during the British Raj and many British style public school, and government building still remain. The town is also known for its vibrant culture, with a mix of Nepali, Bengali, and Tibetan influences. Darjeeling is also famous for its Toy Train which is a UNESCO world Heritage site.
Enter the keywords that are relevant to the photos or videos that you will upload with this post.
User reviews
There are no user reviews for this listing.