Elder plant
ES
Emmanuel Sagini
Updated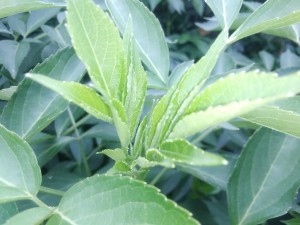 Explain more about the photos or videos like location, time and the specific camera settings you would have used to take these photos. Also, if you would have used any accessories or a smartphone app to take the media you are sharing, you can mention them here.
The dark blue or purple berries are slightly toxic when uncooked but become edible after cooking. They can be used to produce Pontack sauce, jam, jelly, and chutney. Elderberry soup is a classic dish in Germany and Scandinavia.

In Northern Europe and the Balkans, the flower heads are frequently used in infusions to produce a beverage. The blooms are processed into a syrup or cordial in Europe, which is then diluted with water before use.

Recent demand for this traditional beverage has prompted some manufacturers of commercial soft drinks to release drinks with elderflower flavors (Fanta Shokata, Freaky Fläder). Elderflower fritters can also be made by dipping the blossoms in a thin batter and frying them.
Enter the keywords that are relevant to the photos or videos that you will upload with this post.
User reviews
There are no user reviews for this listing.