Fountain reservoir pillar
Fountain reservoir pillar
ES
Emmanuel Sagini
Updated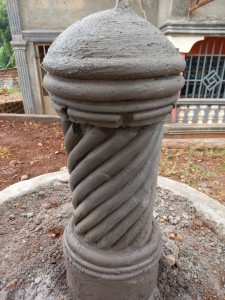 Explain more about the photos or videos like location, time and the specific camera settings you would have used to take these photos. Also, if you would have used any accessories or a smartphone app to take the media you are sharing, you can mention them here.
A fountain is an ornamental reservoir that releases water. It is also a structure that shoots water into the air for decorative or dramatic purposes.

Fountains were originally solely functional, connected to springs or aqueducts and used to provide residents of cities, towns, and villages with drinking water as well as water for bathing and washing.

Until the late nineteenth century, most fountains were gravity-fed and required a source of water higher than the fountain, such as a reservoir or aqueduct, to cause the water to flow or jet into the air.


Enter the keywords that are relevant to the photos or videos that you will upload with this post.
User reviews
There are no user reviews for this listing.