Gangotri- The riverbank of Ganga
Gangotri- The riverbank of Ganga
TM
Tannistha Mukherjee
Updated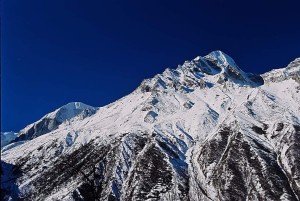 Explain more about the photos or videos like location, time and the specific camera settings you would have used to take these photos. Also, if you would have used any accessories or a smartphone app to take the media you are sharing, you can mention them here.
Gangotri is a small town located in the Indian state of Uttarakhand, situated at an altitude of 3,100 meters (10,200 feet) above sea level. It is one of the four pilgrimage sites (Char Dham) in Uttarakhand and is considered to be one of the holiest places for Hindus.

Gangotri is located on the banks of the Bhagirathi river, which is one of the main tributaries of the Ganges river. The town is known for the Gangotri temple, which is dedicated to the Hindu goddess Ganga, and is believed to be the source of the Ganges river. It is said that King Bhagirath, who is believed to have brought the river Ganga to earth, performed penance at this site to please the goddess Ganga.

Apart from the Gangotri temple, the town is also known for its beautiful natural surroundings, including the Gangotri Glacier, which is the origin of the Bhagirathi river. The glacier is located at an altitude of around 4,000 meters (13,123 feet) above sea level and is a popular trekking destination for adventure enthusiasts.

Gangotri is also the starting point of the trek to Gaumukh, which is the snout of the Gangotri Glacier and is considered to be one of the most sacred places for Hindus. The trek to Gaumukh is challenging but offers stunning views of the surrounding mountains and glaciers.
Enter the keywords that are relevant to the photos or videos that you will upload with this post.
User reviews
There are no user reviews for this listing.