How to Create and Host Twitter Space?
How to Create and Host Twitter Space?
New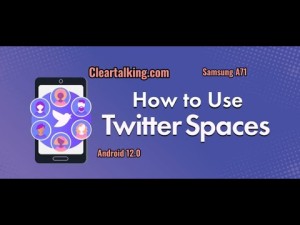 Enter the title for the tutorial
How to Create and Host Twitter Space?
Enter the detailed description of the tutorial
"X" (Formerly Twitter) Spaces are public and you can join one in several ways. Each Space has a public link that a host or listener can include in a Tweet, or share via a Direct Message. Live Spaces featuring a speaker or host you follow will also appear at the top of your timeline, highlighted in purple and in your timeline as well. You can also join via the Spaces Tab on your phone (currently available in English on iOS).


As a Host you can nominate up to two co-hosts, in addition to 10 speakers, within your Space to help moderate the conversation. Invite any current participant, or someone who isn't in your Space. To do this, tap the Manage speaker's icon, then Invite co-hosts to search for and select the accounts you'd like to co-host your Space, and send them an invite to let them know.


You can schedule up to 10 Spaces at a time up to 30 days in advance, and you can still create impromptu Spaces in the meantime. To make a change to your upcoming Space, tap Edit to modify the name, date or time. Only the name of the scheduled Space can be modified once the Space is live.


Provide the complete url of the video starting with http.
User reviews
Accuracy of Information
5.0
Inform your audience and encourage them to join you by Tweeting about your Space in advance. To Tweet about it once your Space has started, click on the share menu in the bottom right corner to share your Space via Direct Message, Tweet card directly to your Home timeline, or copying the link.