Kanatal
TM
Tannistha Mukherjee
Updated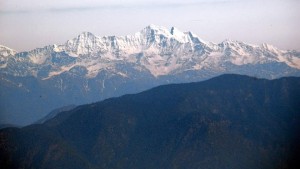 Explain more about the photos or videos like location, time and the specific camera settings you would have used to take these photos. Also, if you would have used any accessories or a smartphone app to take the media you are sharing, you can mention them here.
Kanatal is a small village and a hill station in the state of Uttarakhand. Kanatal is 78 km from Dehradun, and 38 km from Mussoorie. Kanatal is a serene and picturesque suburb of Mussoorie, snuggled on the Chamba-Mussoorie Road. Though not so popular, Kanatal is picture perfect and boasts of heavenly scenery, luxuriant vegetation, and bountiful adventure activities. There are several hotels and resorts here.
Enter the keywords that are relevant to the photos or videos that you will upload with this post.
User reviews
There are no user reviews for this listing.