Kedarnath- The Home of Kedarnath
Kedarnath- The Home of Kedarnath
TM
Tannistha Mukherjee
Updated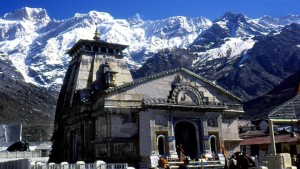 Explain more about the photos or videos like location, time and the specific camera settings you would have used to take these photos. Also, if you would have used any accessories or a smartphone app to take the media you are sharing, you can mention them here.
Kedarnath is a Hindu temple dedicated to Lord Shiva. It is the northernmost Jyotirlinga located on the Garhwal Himalayan range near the river Mandakini and can be reached by a 16 km uphill trek from Gaurikund. Ponies and Palkies are also available to reach the temple. A helicopter service has been started in recent years to improve accessibility. The temple remains open to the public only between Akshaya Tritriya in April upto Kartik Purnima in November. During the winters, the deities from Kedarnath temple are carried down to Ukhimath where the deity is worshiped for the next six months.

The Pandava brothers, on the advice of sage Vyasa, came here and did severe penance to seek forgiveness from Lord Shiva for killing their kin during the Kurukshetra war. To avoid meeting them, Shiva turned into a bull and tried to hide himself underground. However, the third Pandava brother – Bhima – grabbed the bull's tail thus forcing Shiva to appear before them and forgive them. The Pandavas built five temples in the region, dedicated to the five parts of the bull that remained above ground when Shiva tried to hide. These five temples are collectively known as the "Panch Kedar", with Kedarnath being the first built by the Pandavas.


According to Hindu legends, the temple is one of the twelve Jyotirlingas, the holiest Hindu shrines of Shiva. Pandavas was supposed to have pleased Shiva by doing penance in Kedarnath. This temple is the highest among the 12 Jyotirlingas.
Enter the keywords that are relevant to the photos or videos that you will upload with this post.
User reviews
There are no user reviews for this listing.