Kempty Falls
TM
Tannistha Mukherjee
Updated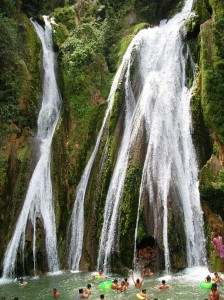 Explain more about the photos or videos like location, time and the specific camera settings you would have used to take these photos. Also, if you would have used any accessories or a smartphone app to take the media you are sharing, you can mention them here.
The Kempty Falls, 40 ft high and 4,500 ft above sea level, is 15 km from Mussoorie, accessed by track and ropeway from Mussoorie-Yamuna Bridge Road. The Britishers on their way to and from Mussoorie to Chakrata camped at the falls for tea and therefore the name Camp Tea became Kempty.


Enter the keywords that are relevant to the photos or videos that you will upload with this post.
User reviews
There are no user reviews for this listing.