Kolakham, a different world
Kolakham, a different world
TM
Tannistha Mukherjee
Updated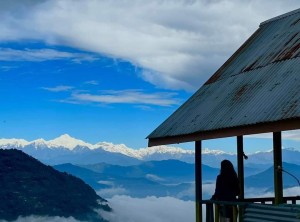 Explain more about the photos or videos like location, time and the specific camera settings you would have used to take these photos. Also, if you would have used any accessories or a smartphone app to take the media you are sharing, you can mention them here.
Kolakham is a small village located in the Darjeeling district of the Indian state of West Bengal. It is situated at an altitude of about 6,000 feet above sea level and is known for its natural beauty and serene environment. The village is surrounded by lush green forests and is a popular destination for nature lovers and trekkers.

Kolakham is also known for its panoramic views of the Kanchenjunga mountain range, which is one of the highest peaks in the world. The village is home to a variety of flora and fauna, including several species of birds and butterflies.

Tourists visiting Kolakham can indulge in activities like trekking, bird watching, and nature walks. The village is also a good base for exploring nearby attractions like Lava, Lolegaon, and Rishop.

The best time to visit Kolakham is from March to May and from September to November, when the weather is pleasant and the skies are clear. During the winter months, the village experiences heavy snowfall, which can make travel difficult.
Enter the keywords that are relevant to the photos or videos that you will upload with this post.
User reviews
There are no user reviews for this listing.