Leaning Tower of Pisa
TM
Tannistha Mukherjee
Updated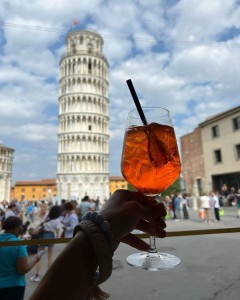 Explain more about the photos or videos like location, time and the specific camera settings you would have used to take these photos. Also, if you would have used any accessories or a smartphone app to take the media you are sharing, you can mention them here.
The Leaning Tower of Pisa (Italian: torre pendente di Pisa), or simply, the Tower of Pisa is the campanile, or freestanding bell tower, of Pisa Cathedral.

The tower began to lean during construction in the 12th century, due to soft ground which could not properly support the structure's weight. It worsened through the completion of construction in the 14th century. The structure was stabilized by remedial work between 1993 and 2001.
Enter the keywords that are relevant to the photos or videos that you will upload with this post.
User reviews
There are no user reviews for this listing.