Loam farming soil
ES
Emmanuel Sagini
Updated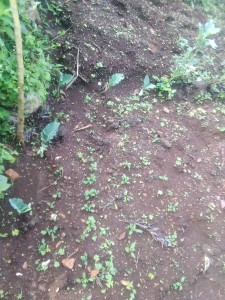 Explain more about the photos or videos like location, time and the specific camera settings you would have used to take these photos. Also, if you would have used any accessories or a smartphone app to take the media you are sharing, you can mention them here.
The majority of garden plants thrive in loamy soil because it retains a lot of moisture while also draining efficiently and allowing for adequate airflow to the roots.

The patient gardener may recover heavy, compacted soil. Each year as the soil is cultivated, add a significant amount of organic matter, such as compost, animal manure, cover crops, or organic mulch materials.

The soil compaction will ultimately improve but it can take a while. Sand alone should not be added, while some sand mixed with organic materials is allowed. In comparison to sand, organic matter has a number of advantages, including better aeration and increased capacity to hold water and nutrients.
Enter the keywords that are relevant to the photos or videos that you will upload with this post.
User reviews
There are no user reviews for this listing.