Mandevilla laxa flower plant
Mandevilla laxa flower plant
ES
Emmanuel Sagini
Updated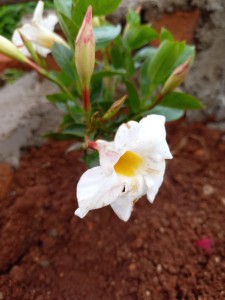 Explain more about the photos or videos like location, time and the specific camera settings you would have used to take these photos. Also, if you would have used any accessories or a smartphone app to take the media you are sharing, you can mention them here.
Native to southern Ecuador, Peru, Bolivia, and northern Argentina is Mandevilla laxa. In cool areas, it grows as a vine and becomes deciduous.

It has a maximum height of 20 feet, or 6 meters. In July, masses of fragrant white flowers are produced. Since it is not completely hardy and cannot withstand freezing temperatures, it needs to be cultivated in temperate climates under full sunlight, in an unheated greenhouse or conservatory, with glass protection.

It has been awarded the Garden Merit Award by the Royal Horticultural Society in the United Kingdom.
Enter the keywords that are relevant to the photos or videos that you will upload with this post.
User reviews
There are no user reviews for this listing.