Telecom Services
Telecom 1.5 GB per day for 28 days @ the rate of 149 rupees at mohammedia, casablanca, Morocco
Telecom 1.5 GB per day for 28 days @ the rate of 149 rupees at mohammedia, casablanca, Morocco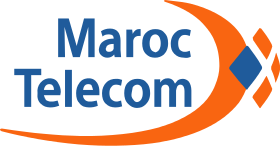 Service Information
Service Type
Select appropriate service type from the list. You can select more than one service type.
Plan Type
Select the plan type for your service reviewed
Service Provider
Select service provider from the list or enter a new service provider that is not listed using 'Add' button. Once you add a service provider, it'll be listed as an option to select in the drop down.
Service Package/Plan
Enter the package or plan of the service provider that you have used and want to review. Type for suggestions if the service plan you want to review was already added by someone, which you can select and review for your location. To add a new service plan, type the plan details in the box and click 'Add' button. It will be added below the box and highlighted as 'selected' in black. Selected option will be highlighted only below the box in black, which will not be directly displayed inside box.
1.5 GB per day for 28 days @ the rate of 149 rupees
Service Description/Usage
Enter detailed description of the service in few lines and how it is used. You can also upload appropriate screenshots if that helps to describe the service better.
Maroc Telecom (Arabic: اتصالات المغرب, Itissalat Al-Maghrib), acronymized IAM, is the 1st telecommunications company in Morocco. Privatized partially by the Kingdom of Morocco from 2001, it becomes a subsidiary of the French group Vivendi. In 2013, negotiations took place between Vivendi and Emirati operator Etisalat for the sale of this stake to the latter1, a sale that materialized in May 2014.
Service Provider/Plan Link
Enter the URL of the service provider web site or to the web page of the service plan starting with http.
Service Used Location
Service Feedback
Pros:
What do you like about the service? This will help other users considering this service or plan to purchase.
IAM internet service is very fast
Cons:
What do you dislike about the service? This will help other users considering this service or plan to purchase.
IAM serive is so expensive
Suggestions
Provide suggestions on how this particular service or plan can be better used based on your experience. This will help someone considering this service.
make the IAM internet service a little cheaper
Signal Strength
4 - Strong
Map
User reviews
There are no user reviews for this listing.