Medicinal Corn Silk
ES
Emmanuel Sagini
Updated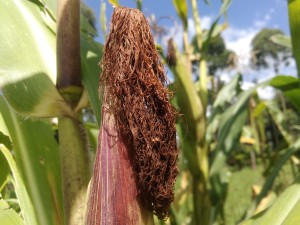 Explain more about the photos or videos like location, time and the specific camera settings you would have used to take these photos. Also, if you would have used any accessories or a smartphone app to take the media you are sharing, you can mention them here.
The long, threadlike strands of plant matter that develop under the husk of a young ear of corn are known as corn silk. These bright, delicate fibers are also employed in conventional herbal remedies and help pollinate and produce maize.


There are numerous plant chemicals in it that could be the cause of its varied health effects. It is used to treat a wide range of illnesses in traditional Chinese and Native American medicine, including heart disease, prostate issues, malaria, and urinary tract infections (UTIs).

It may also help lower blood pressure, cholesterol, blood sugar, and inflammation, according to more recent research. Although corn silk can be ingested fresh, it is frequently dried first and then made into a tea or extract. It is also available as a pill.
Enter the keywords that are relevant to the photos or videos that you will upload with this post.
User reviews
There are no user reviews for this listing.