Neuschwanstein Castle
TM
Tannistha Mukherjee
Updated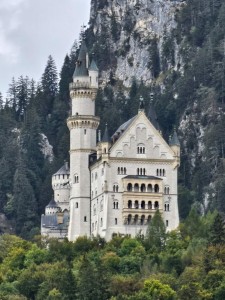 Explain more about the photos or videos like location, time and the specific camera settings you would have used to take these photos. Also, if you would have used any accessories or a smartphone app to take the media you are sharing, you can mention them here.
Neuschwanstein Castle is one of the most iconic and well-known castles in the world. Located near Füssen in Bavaria, Germany, it was built in the 19th century by King Ludwig II of Bavaria. The castle is famous for its fairy-tale-like architecture, with turrets and spires, and it served as an inspiration for Disney's Sleeping Beauty Castle.



Visitors from around the world are drawn to Neuschwanstein to admire its stunning exterior and explore the lavishly decorated interior rooms, which reflect King Ludwig II's fascination with the operas of Richard Wagner. The castle is surrounded by beautiful landscapes, making it a popular tourist destination.
Enter the keywords that are relevant to the photos or videos that you will upload with this post.
User reviews
There are no user reviews for this listing.