Sandakphu
TM
Tannistha Mukherjee
Updated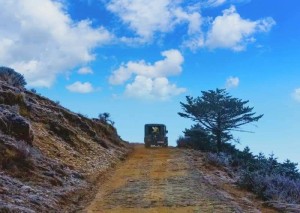 Explain more about the photos or videos like location, time and the specific camera settings you would have used to take these photos. Also, if you would have used any accessories or a smartphone app to take the media you are sharing, you can mention them here.
Sandakphu is a high-altitude mountain peak in the state of West Bengal, India. It is located at an elevation of 3,636 meters (11,929 feet) and is the highest peak in the state of West Bengal. Sandakphu is located on the border between India and Nepal, and is a popular destination for trekkers and nature enthusiasts. It offers stunning views of some of the highest peaks in the world, including Mount Everest, Kanchenjunga, Lhotse, and Makalu.
Enter the keywords that are relevant to the photos or videos that you will upload with this post.
User reviews
There are no user reviews for this listing.