SanDisk Cruzer Blade 16GB Flashdrive
SanDisk Cruzer Blade 16GB Flashdrive
New
ES
Emmanuel Sagini
Updated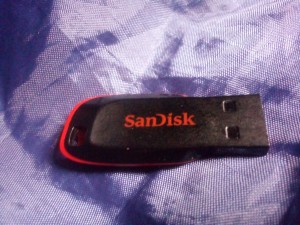 Explain more about the photos or videos like location, time and the specific camera settings you would have used to take these photos. Also, if you would have used any accessories or a smartphone app to take the media you are sharing, you can mention them here.
The Cruzer Blade USB Flash Drive's elegant, small size and large capacity makes it simple to back up, move, and share your files.

Cruzer Blade USB Flash Drive has a slim form that makes it simple to fit into a pocket or laptop bag.

The sleek black and red style of this USB drive blends in with a variety of technological gadgets.
Enter the keywords that are relevant to the photos or videos that you will upload with this post.
User reviews
There are no user reviews for this listing.