Santiniketan - The land of Tagore
Santiniketan - The land of Tagore
TM
Tannistha Mukherjee
Updated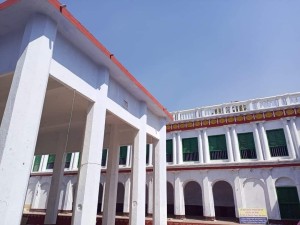 Explain more about the photos or videos like location, time and the specific camera settings you would have used to take these photos. Also, if you would have used any accessories or a smartphone app to take the media you are sharing, you can mention them here.
Santiniketan is a small town located in the Birbhum district of the Indian state of West Bengal. It was founded by the famous Indian philosopher and Nobel laureate Rabindranath Tagore in 1901 as an experimental school called Brahmacharya Ashrama, which later became Visva-Bharati University.

Santiniketan is known for its unique educational philosophy, which emphasizes learning in a natural and holistic environment. The university campus is surrounded by lush greenery and features a mix of traditional and modern architecture. The town is also home to several museums and art galleries that showcase the works of Tagore and other Indian artists.

Santiniketan is a popular destination for tourists and students alike. The town is particularly famous for its annual Poush Mela, a fair held in December to celebrate the harvest season. The fair features traditional music, dance, and food, and attracts visitors from all over India.

Overall, Santiniketan is a cultural and educational hub that continues to inspire generations of students and artists with its unique approach to learning and living.
Enter the keywords that are relevant to the photos or videos that you will upload with this post.
User reviews
There are no user reviews for this listing.