Schloss Linderhof
TM
Tannistha Mukherjee
Updated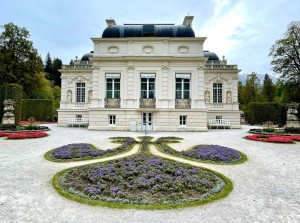 Explain more about the photos or videos like location, time and the specific camera settings you would have used to take these photos. Also, if you would have used any accessories or a smartphone app to take the media you are sharing, you can mention them here.
Gorgeous Linderhof Schloss - one of King Ludwig II's palaces. A very shy, eccentric man, he didn't like people and built this doll's house palace for himself alone. He replicated a mini Versailles, built by Louis XIV who Ludwig emulated, if only in his imagination, as Ludwig wasn't an absolute monarch like his idol and so his frustration grew. The only thing he could control was his highly elaborate and highly expensive kingly buildings including Neuschwanstein, Hohenschwangau, Herrenchiemsee and Schloss Linderhof.
Enter the keywords that are relevant to the photos or videos that you will upload with this post.
User reviews
There are no user reviews for this listing.