Shillong
TM
Tannistha Mukherjee
Updated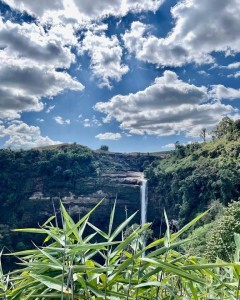 Explain more about the photos or videos like location, time and the specific camera settings you would have used to take these photos. Also, if you would have used any accessories or a smartphone app to take the media you are sharing, you can mention them here.
Shillong is the capital city of the Indian state of Meghalaya, located in the northeastern part of the country. It is a popular tourist destination known for its scenic beauty, pleasant climate, and rich cultural heritage.

The city is situated at an altitude of 1,496 meters above sea level and is surrounded by hills and lush green forests. The Khasi, Jaintia, and Garo tribes are the major ethnic groups in the region, and their distinct cultural practices and traditions can be seen in the local cuisine, music, dance, and festivals.

Some of the popular tourist attractions in Shillong include the Shillong Peak, Elephant Falls, Ward's Lake, Don Bosco Centre for Indigenous Cultures, and the Cathedral of Mary Help of Christians. The city is also known for its vibrant music scene, with numerous cafes and clubs featuring live performances by local and international artists.

Overall, Shillong offers visitors a unique blend of natural beauty, cultural diversity, and modern amenities, making it a must-visit destination in Northeast India.
Enter the keywords that are relevant to the photos or videos that you will upload with this post.
User reviews
There are no user reviews for this listing.