Sikandra
New
TM
Tannistha Mukherjee
Updated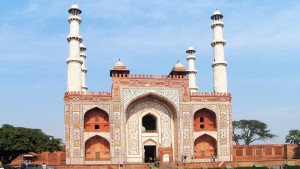 Explain more about the photos or videos like location, time and the specific camera settings you would have used to take these photos. Also, if you would have used any accessories or a smartphone app to take the media you are sharing, you can mention them here.
Sikandra is a historical site located in Agra, India. It is famous for the tomb of Emperor Akbar, the third Mughal emperor. The tomb, known as Akbar's Tomb, is an architectural masterpiece that combines elements of Mughal, Persian, and Hindu styles. It is a popular tourist attraction and a UNESCO World Heritage Site.Sikandra is a red sandstone and marble tomb built by the emperor, and finished by his son, Jehangir, in 1613. Akbar's Tomb is one of the excellent examples of the blend of both Hindu and Muslim Architectures.
Enter the keywords that are relevant to the photos or videos that you will upload with this post.
User reviews
There are no user reviews for this listing.