Spring onion flowers
ES
Emmanuel Sagini
Updated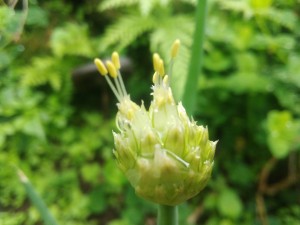 Explain more about the photos or videos like location, time and the specific camera settings you would have used to take these photos. Also, if you would have used any accessories or a smartphone app to take the media you are sharing, you can mention them here.
Onions are often harvested at the conclusion of their first year, when their leaves begin to wither.
However, if left in the ground, the bulbs survive the winter on the energy they have stored, and in the spring, new leaves and roots reappear.

After going through the entire growth cycle, onions bolt in their second year to generate seed and send up flower stalks.

Wide temperature changes can trick onions into finishing their life cycle early, even if you are only growing them for one season.
Enter the keywords that are relevant to the photos or videos that you will upload with this post.
User reviews
There are no user reviews for this listing.