Tree logs for use as firewood
Tree logs for use as firewood
ES
Emmanuel Sagini
Updated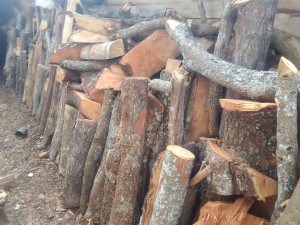 Explain more about the photos or videos like location, time and the specific camera settings you would have used to take these photos. Also, if you would have used any accessories or a smartphone app to take the media you are sharing, you can mention them here.
For traditional fireplace cooking, firewood is used as the main source of fire or heat. Dried tree logs are split into sizeable woods according to the size of the fireplace and lit to provide cooking fire.

The tree logs can alternatively be used in tea processing industries too. Firewood is best productive when fully dry as that's when it will burn without stress or too much smoke which may be irritating.

The pictures below show a mixture of tree logs and split logs that have become firewood
Enter the keywords that are relevant to the photos or videos that you will upload with this post.
User reviews
There are no user reviews for this listing.