Uttarkashi- Beauty of Uttrakhand
Uttarkashi- Beauty of Uttrakhand
TM
Tannistha Mukherjee
Updated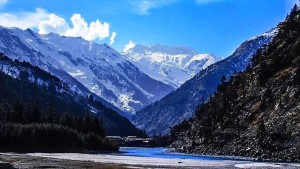 Explain more about the photos or videos like location, time and the specific camera settings you would have used to take these photos. Also, if you would have used any accessories or a smartphone app to take the media you are sharing, you can mention them here.
Uttarkashi is a town located in the Uttarkashi district of the Indian state of Uttarakhand. It is situated on the banks of the Bhagirathi River, which is a tributary of the Ganges. Uttarkashi is known for its religious and cultural significance, as it is believed to be the home of several Hindu temples and ashrams.

Some of the popular attractions in Uttarkashi include the Kashi Vishwanath Temple, which is dedicated to Lord Shiva and is one of the most important pilgrimage sites for Hindus. The town is also known for the Nehru Institute of Mountaineering, which is a premier mountaineering institute in India.

Uttarkashi is a popular base for trekking and mountaineering expeditions in the Garhwal Himalayas, with several trekking routes starting from here. It is also known for its scenic beauty and is a popular tourist destination in Uttarakhand.
Enter the keywords that are relevant to the photos or videos that you will upload with this post.
User reviews
There are no user reviews for this listing.