1 results - showing 1 - 1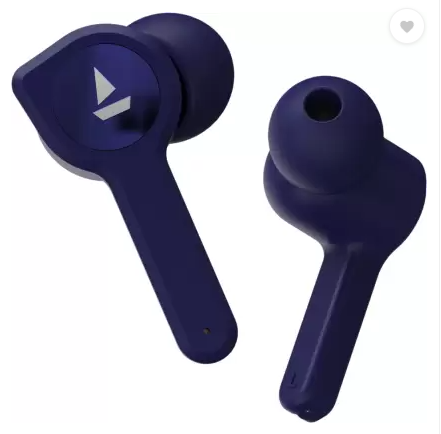 Enter the details of the product or service on which the deal is offered. Check the other posted deals for sample.
SPECIFICATIONS
Bold Blue/ True Wireless,
With Mic.
Bluetooth.
Wireless range.
Battery life Is 4Hrs.
16 hours of total playtime.
Sweat Resistant.
The Headset Is Water/ Sweat Resistant. It's A 10mm Drivers of Captivity Audio. It Has A Powerful Bass. This Headset Is A Advanced Touch Control To manage calls/ Control Volume/ Voice Assistant. It Has A Ergonomic Design/ Stylish And Light Weight Headset. The Bluetooth v5.0 Connects To Favourite Music And Real-Time Audio In. the Singal Battery Charge Is 4Hrs And 12Hrs With The Carry case. It Is true Wireless. It Comes With Charging Case / Extra Earbuds/ Charging Cable And A Warranty Card.
Enter as many relevant keywords related to the deal that help others for a quick search
1 results - showing 1 - 1