1 results - showing 1 - 1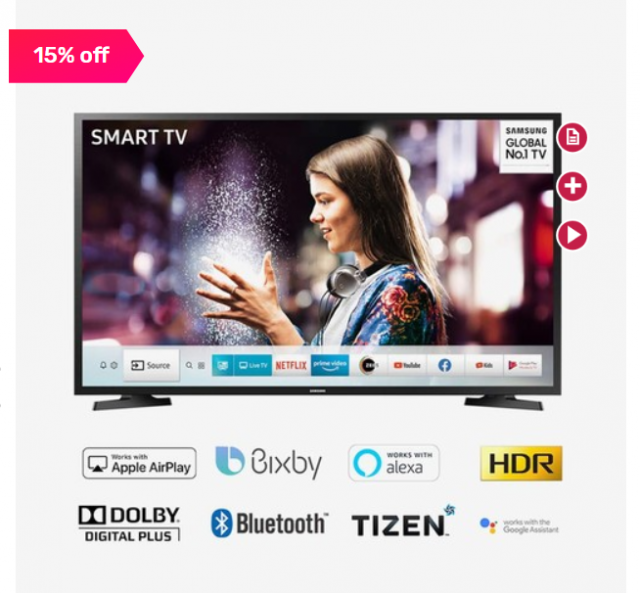 Enter the details of the product or service on which the deal is offered. Check the other posted deals for sample.
Features
108 cm and 43-inch, Full HD TV
Smart LED TV
40Watts Quad Speakers
1 x USB 2.0 and 2 x HDMI
Ideal Viewing Distance: 8 - 10 Ft
double-up your entertainment with the innovative Samsung 109.22cm and 43-inch Full HD LED Smart TV. This tv is specially Crafted to delight its viewers, this LED TV is visually very pleasing. Its 1920 x 1080 screen resolution delves you into its Full HD display. Therefore, this is one of the best TVs. And with this tv buyers will also get 1 year of manufacturer warranty.
Enter as many relevant keywords related to the deal that help others for a quick search
1 results - showing 1 - 1