1 results - showing 1 - 1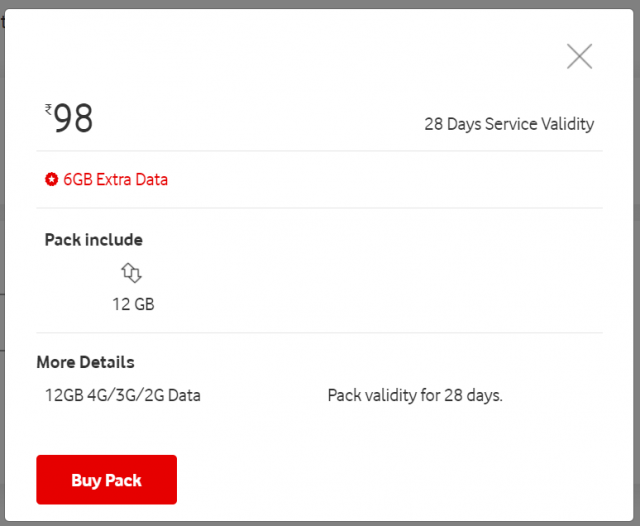 Enter the details of the product or service on which the deal is offered. Check the other posted deals for sample.
This is one of the best and affordable plans by Vodafone, With this plan, you will get 12GB 4G/3G/2G Data, unlimited calling, and 6GB Extra Data as well with 28 days of service validity.
Enter as many relevant keywords related to the deal that help others for a quick search
1 results - showing 1 - 1